September 2020 -Our current office hours are 8:00am-5:00pm Monday-Friday. We will be closed on Saturdays until further notice. Our hours are subject to change daily, depending on our patient need.
________________________________________________________________________________
Andy Conboy PA-C has been on our team here at East Flagstaff Family Medicine for 3 years. He and his family have decided to make the move to Utah to pursue new opportunities and adventures. Please wish him well! We sure are going to miss him. Andy's last day is October 8th, 2020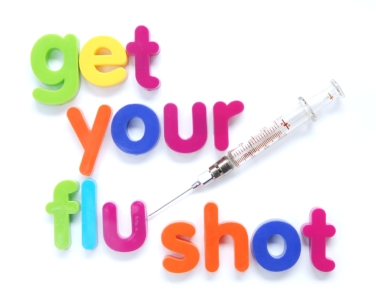 Please call our office to make an appointment to get your flu shot! 928-774-2788
.
Meredith is joining our team here at East Flagstaff Family Medicine this week! (9/1/2020)
Meredith Smith is a Certified Nurse Practitioner with 13 years of nursing experience. She worked as a nurse in the ICU and Surgical Services during her nursing career. She received her Post Graduate Certificate as a Family Nurse Practitioner and an Acute Gerontological Acute Care Nurse Practitioner from the University of South Alabama, and her Masters of Science in Nursing with an Emphasis in Public Health from Grand Canyon University. During her nursing career, she traveled With NAVMC to Haiti and Bolivia to assist in disaster relief efforts and surgical campaigns. In her free time, she enjoys hiking and running with her dogs, cross country skiing, traveling, and gardening. She is looking forward to practicing in preventative medicine. Please call us to schedule an appointment today 928-774-2788
________________________________________________________________________________
EFFM has utilized electronic medical records since 2002.

E-prescribing: sends prescriptions electronically to the pharmacy of your choice to avoid long waits and improve patient safety.

Our goal in care is to provide same day or next day appointments between 7:00am and 6:00pm Monday-Friday, and Saturday from 8:00am to 1:00pm. 
LET US BECOME YOUR MEDICAL HOME.
If you are switching to Blue Cross Blue Shield, please make sure you update your primary care provider to an EFFM provider. All of our providers are available to treat you under this new plan. For more details, please go to the following website www.azblue.com
LATEST NEWS FROM OUR BLOG
Go With the Flow – September 1, 2020
There is a lot of public awareness regarding heart attack and stroke.  Lesser known may be the presentation of vascular disease other than the heart or brain, commonly referred to as peripheral vascular disease or PVD.  Blood vessels may narrow, spasm or obstruct in arteries or veins.  Often seen in legs, PVD commonly presents as pain and fatigue, especially during exercise, and may improve with rest.  Arms and internal organs can be also be affected.  A large percentage of this disease is specific to the arteries, known as peripheral artery disease, or PAD.  Both terms commonly may refer to the...