**November 2020 -Our current office hours are 7:30am-5:00pm Monday-Friday. We will be closed on Saturdays until further notice. Our hours are subject to change daily, depending on our patient need**
We will be closed for the Thanksgiving holiday Thursday, November 26 through Sunday, November 29th. We will open at 7:30am on Monday, November 30th. Have a safe and healthy Thanksgiving!
_____________________________________________________________________________
Clayton Gould PA-C is joining our team at East Flagstaff Family Medicine on Monday October 26th! Clayton is a board certified Physician Assistant that has a deep passion for family and internal medicine.  He is a native Arizonan and an undergraduate alumnus of Northern Arizona University with a Bachelor Degree of Interdisciplinary Studies – Emergency Management in 2015.  This year he completed his graduate and Physician Assistant training with a Master's of Medical Sciences at Arcadia University in Newark, Delaware.  There he spent much of his clinical training in family and internal medicine and has a particular interest in preventative medicine.  Clayton looks forward to serving the greater Flagstaff area with excellent patient care and enthusiasm for healthy lifestyles and habits. When he has the chance, he loves to be outside, hike, run, and spend time with his wife and two little boys.
Andy Conboy PA-C has been on our team here at East Flagstaff Family Medicine for 3 years. He and his family have decided to make the move to Utah to pursue new opportunities and adventures. Please wish him well! We sure are going to miss him. Andy's last day is October 8th, 2020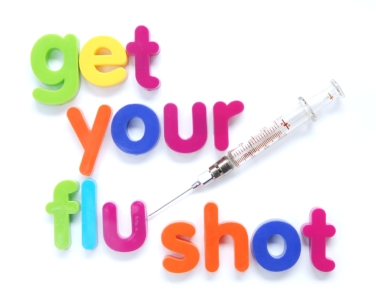 Please call our office to make an appointment to get your flu shot! 928-774-2788
________________________________________________________________________________
EFFM has utilized electronic medical records since 2002.

E-prescribing: sends prescriptions electronically to the pharmacy of your choice to avoid long waits and improve patient safety.

Our goal in care is to provide same day or next day appointments between 7:00am and 6:00pm Monday-Friday, and Saturday from 8:00am to 1:00pm. 
LET US BECOME YOUR MEDICAL HOME.
If you are switching to Blue Cross Blue Shield, please make sure you update your primary care provider to an EFFM provider. All of our providers are available to treat you under this new plan. For more details, please go to the following website www.azblue.com
LATEST NEWS FROM OUR BLOG
Weighing In On the Holidays – November 1, 2020
The "holiday season" is synonymous to many of us with the "eating season". If COVID hasn't been enough to promote sedentary weight gain already, we have this to look forward to next.   Starting at Thanksgiving, our feeding frenzy extends relentlessly through Christmas and New Year's, and continues to perpetuate all the way through the football playoffs into the February Super Bowl.  And every holiday deserves a feast!  Not just the holiday dinners, but also the endless numbers of seasonal snacks and treats at home and the workplace all contribute to the caloric avalanche we experience through the winter months.   No...